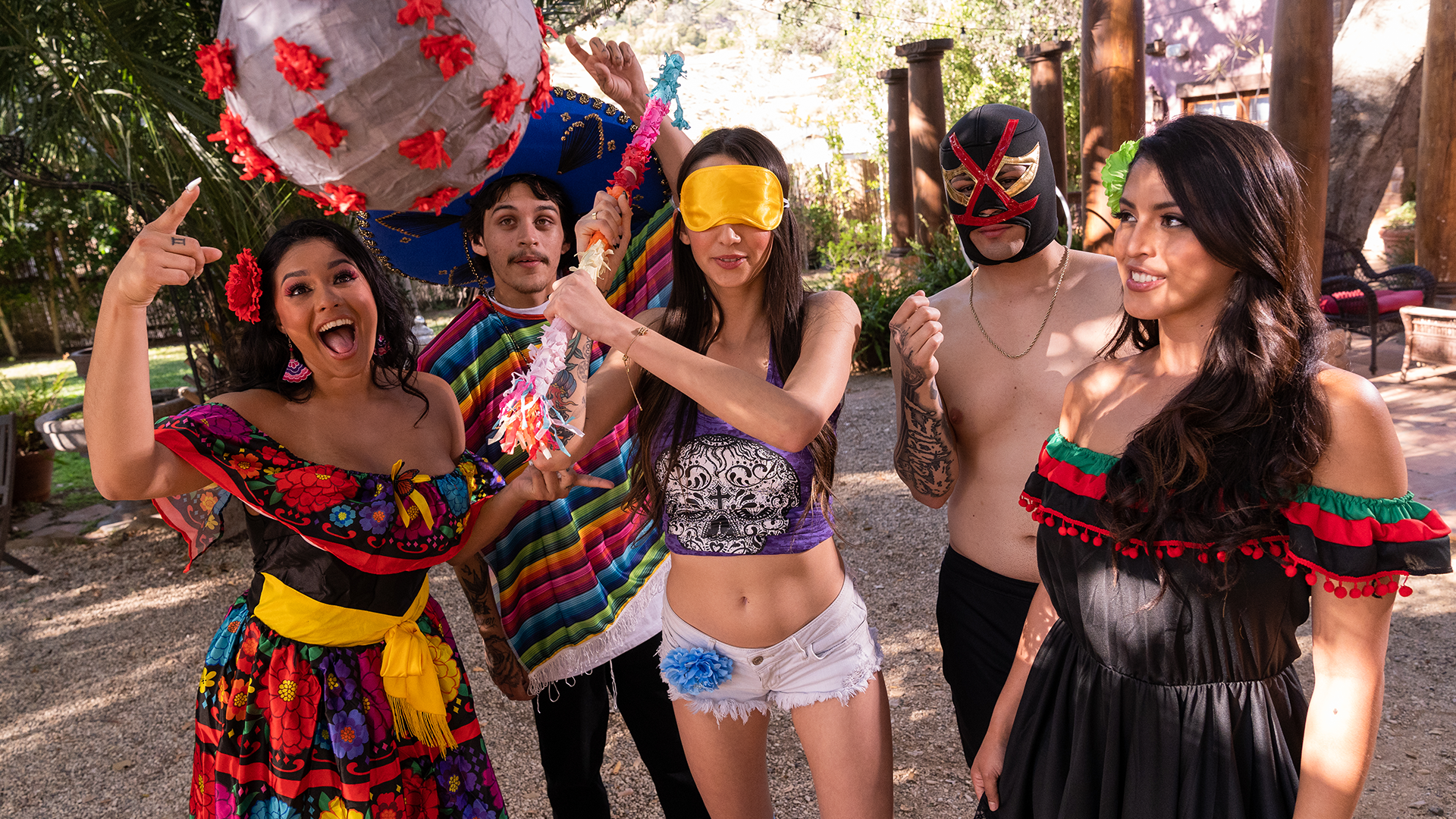 Jerkaoke Fiesta - Natalia Nix, Sophia Leone, Sloane Stone, and Franco Styles
Bien Venidos! Welcome to Jerkaoke Fiesta where all your hot Spanish girl needs will be taken care of and then some. With alluring beauties Sophia Leone, Serena Santos and Natalia Nix.
Model Panda
This is the best ep so far…. Hahaha
2022-07-15 16:28:28
|
0
|
member-SMAjF9
when is the full scene dropping, im only seeing the preview as of 8:06pm eastern on july 16
2022-07-16 10:06:41
|
0
|
member-7wyHUB
I would try my best to make u feel like the queen of the Universe If I had a chance with you I promise ms KC God bless u baby
2022-08-12 04:50:32
|
0
|
member-SYb4r9
Totally crazy about Sophia Leone and always have been, especially in her girl-girl work. Hot scene, but would have loved to have seen Sophia and Natalia go at it for a while before engaging with the guys.
2022-10-08 15:57:50
|
0
|